🏡 September means Furniture! 🏡
As the leaves start to change and a cozy breeze fills the air, there's no better time to refresh your living space than September.  With the holidays fast approaching and families coming together, why not pick out that perfect piece of furniture to show off! Whether it's an end table, cabinet, chairs or artwork, we have a wide variety to fill the void.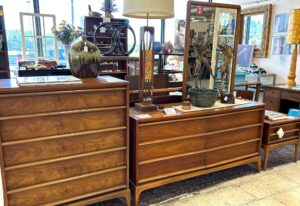 Let the pieces from the past tell your story today!  Whether you're an avid collector or just looking to add a touch of nostalgia, you'll find something to love and brag about at the Medina Antique Mall.
#FurnitureMonth #MedinaAntiqueMall #Antiques #Collectibles #AntiqueMall #HomeDecor #HomeFurnishings